Charcoal Ovens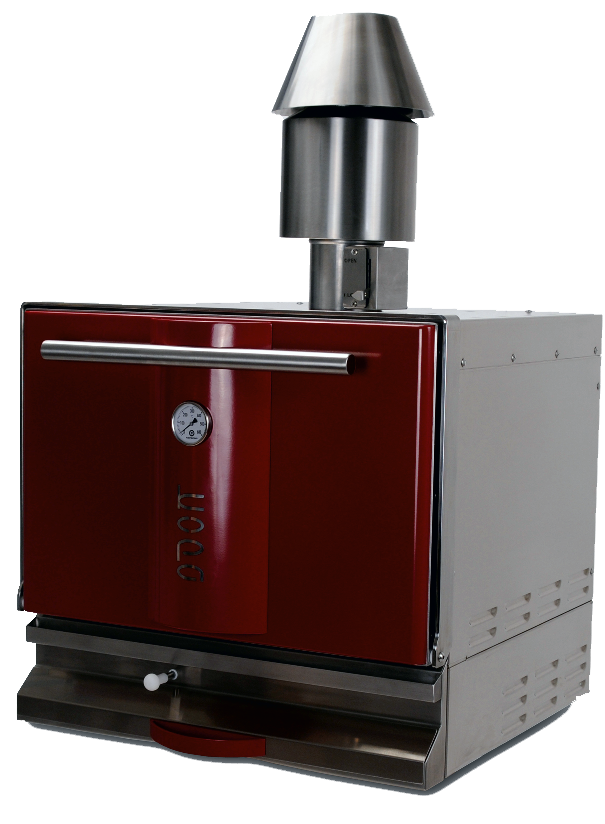 The Kopa Charcoal oven is heated by burning charcoal inside the oven. The working temperature inside the oven is between 250ºC to 350ºC. This temperature is a combination between convection and radiation heat and the food inside the oven is roasted and grilled instead of baked.
• Much faster than an open grill.
• Charcoal consumption is 45% lower than a conventional open grill
• Can roast a 4cm - 350 g steak to medium rare in 4 minutes.
The Kopa Type 300 Charcoal Oven is the base model of Ko...

The Kopa Type 400 Charcoal Oven is the middle and most ...

The charcoal oven Kopa type 400OC char broil bbq grill ...
Charcoal BBQ oven will reduce cooking time for at least...

The Kopa Type 400C combines the most popular Kopa Type ...

Based on the Kopa Type 400 platform, the Kopa Type 400S...
The Kopa Type 400SC charcoal oven is based on the most-...

The Kopa Type 400SOC is based on the most-popular Kopa ...